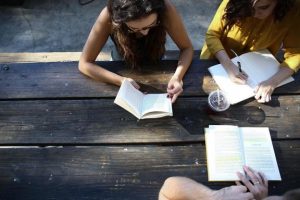 Get involved in this year's One Book One Boulder! Join a book circle to read and discuss the book over the course of One Book One Boulder.
What's a Book Circle?
Similar to a book club, each Circle is a self-organized, group of three or more individuals, committed to reading and discussing the book together. Invite friends, family and neighbors! A Circle can meet in-person or online, up to you!
The library has a discussion guide ready for Book Circle leaders to use. It includes background information on the editors, book reviews and group discussion questions. Depending on how frequently your circle meets, you may choose to use all of the questions as they are outlined per book section or pick and choose to meet your circle's needs!
Join A Book Circle
Book Circle leader training has been completed. Open book circles are available.