The Boulder Public Library and Boulder Recreation Centers invite artists to apply for the 2023 Open Call, which includes an Activist Artist-in-Residence opportunity.
Current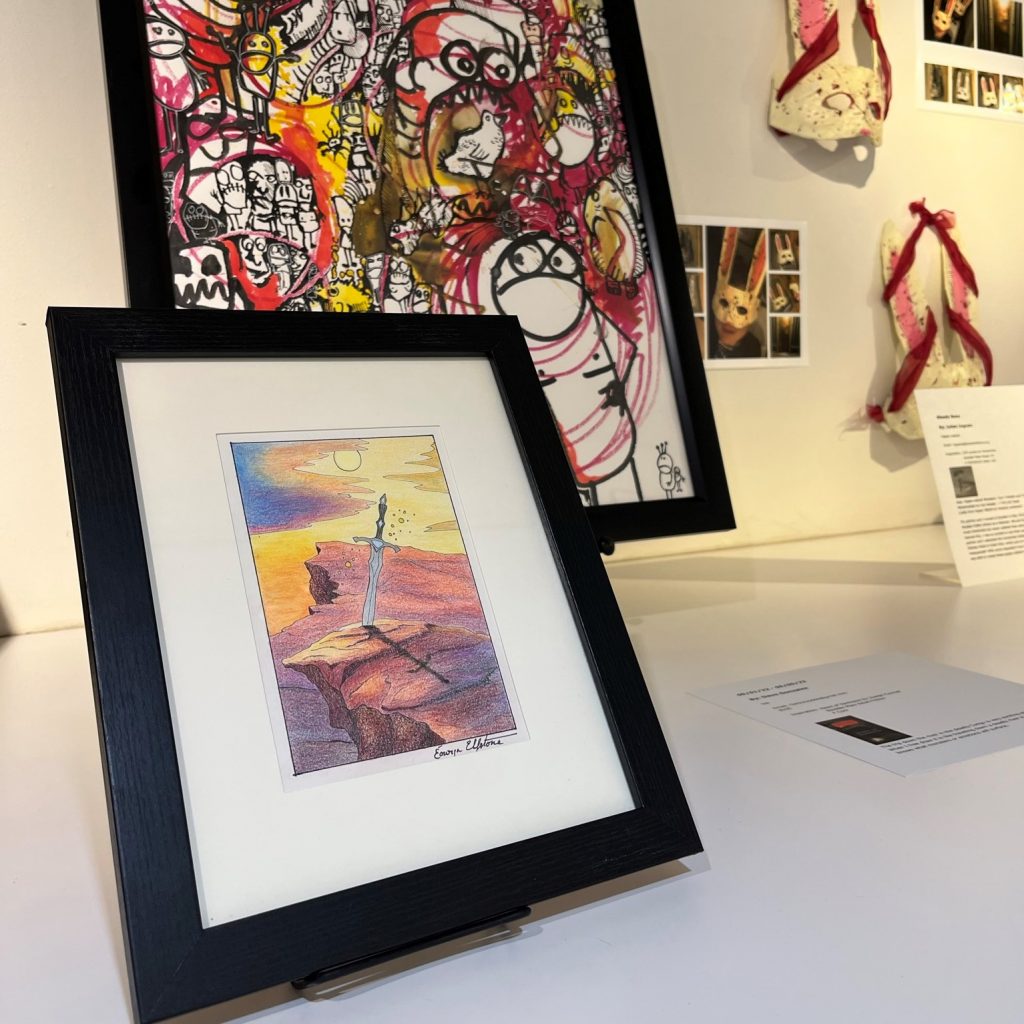 Library Inspired: The BPL Staff Art Show
July 15 to September 6
Arapahoe Ramp at Main
Using the library collections as inspiration, this exhibition shares artworks created by library staff.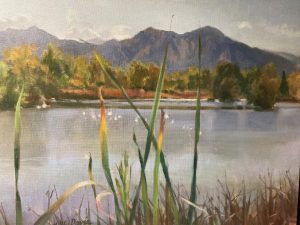 Art Inspired by the Land
August 5 to September 18
Canyon Gallery at Main and Meadows
City of Boulder Open Space and Mountain Parks (OSMP) presents a community art exhibition inspired by our shared open space! The Boulder community has been committed to preserving wild lands in this area for more than 120 years and we all share a proud legacy of community-driven stewardship and conservation. These past few years have been challenging for all. Community members' lives have been deeply touched. Many have sought solace and support in our beloved open spaces. To honor the comfort and healing that nature provides, this exhibit celebrates our community's connection to the land. Opening Reception: August 11, 6 – 8 p.m. Canyon Gallery
Upcoming

Kachou fuugetsu Japanese Flower Exhibition
September 23 to September 25
Canyon Gallery at Main
The Official Ikenobo Ikebana Society of America Colorado Chapter is pleased to present their annual Ikebana Japanese Flower Arrangement Exhibition. Kachou Fuugetsu (花鳥風月) is a Japanese concept that means to discover yourself when experiencing nature. Kachou Fuugetsu (花鳥風月) is a Japanese concept that means to discover yourself when experiencing nature. Literally, Kachou Fuugetsu means "Flower, Bird, Wind, Moon." This ancient Japanese philosophy and proverb stem from Fuushi Kaden in the 1400s. It is considered to be one of the major concepts in Japanese aesthetics and thoughts on beauty and art. Find yourself in the beauty of Ikenobo Japanese Flower arrangements. Over 50 beautiful ikebana creations will inspire you in the Canyon Gallery. Featured on display will also be animal and bird-themed Edo Period works of art from Japan. For those interested in the history of Japanese flower arranging over the last 800 years please attend the lecture and demonstration at the Boulder Main Library, Boulder Creek Meeting Room at 2:00 PM on Sunday, September 25, 2022. For more information go to IkenoboIkebana.com or ikebanaikenobokado.com
Quantity of Life: Nature/Supernature
October 6 to November 27
Canyon Gallery at Main and Meadows
"Quantity of Life: Nature/Supernature" celebrates the richness of our natural world through painting, sculpture, printmaking, and collage. Contributors to this exhibition have come together from varied backgrounds and ways of working with a hope of promoting a felt living connection with nature.
The sculptures by Caroline Douglas extol the sacredness of animals and our interconnection with all life. Frank Sampson's whimsical, narrative paintings depict a personal and fantastical menagerie of creatures. Through painting, Jordan Wolfson dances with the complexity of dense thickets and ravines. Chuck Ceraso's work reveals his deep, visual, and kinesthetic engagement with the landscape. Sharing her rapport with nature's spirits, Molly Mohseni's monotypes, collage, and paintings show us aspects of the living world beyond the apparent. Jeannie DeMarinis explores, through painting, the unseen world of fungi and the magic of soil life. Working from deeply felt memories and dreams, Cara Luneau brings to light some of her own personal journeys in the wild. Public Reception: Friday, Oct. 14, 5-7 p.m., Canyon Gallery

Rocky Mountain Rescue: 75 years of Search and Rescue Leadership
September 10 to November 10
Arapahoe Ramp at Main
A photo exhibit and historic narrative of the Rocky Mountain Rescue Group (one of the oldest and busiest mountain search and rescue teams in the USA). The photos consist of actual missions and practices from the early 1950s to today. The Rocky Mountain Rescue Group (RMRG) is one of the oldest and busiest mountain search and rescue teams in the USA. RMRG started as a grassroots effort in 1947 and has grown to 200 calls per year. RMRG has been a leader in developing mountain search and rescue equipment and techniques in this field that continues to evolve. RMRG's all-volunteer professional staff provide services for free 24 / 7 / 365. This equates to 15,000+ hours per year of search and rescue calls, training, and running this non-profit organization.