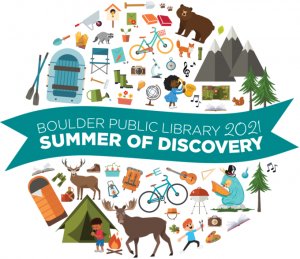 Thank you for making this year's Summer of Discovery a success!
Our program wrapped up on August 15 and prizes are no longer available.
This summer collectively we read over 2 million minutes and completed over 16,000 learning activities!
How was your Summer of Discovery?
Please share your summer reading program experience in our short 2-minute survey.
We look forward to seeing you next summer!
Reading Suggestions
Booklists for Adults
Check out our themed booklists including, award winning books, Colorado love, genre busters and diverse voices.
Thanks to our Summer of Discovery Sponsors
Contributing Illustrations by Jonny Draco