Library Card Art Design Contest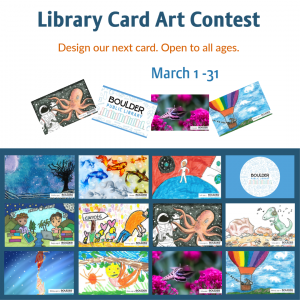 Vote for your two favorite Adult category card designs.
The two designs with the most votes will be added as a library card design beginning in June 2022 with our Summer of Discovery kickoff.
Voting begins on Friday, April 1, and closes at 4 p.m. on Friday, April 8.