Library Card Art Design Contest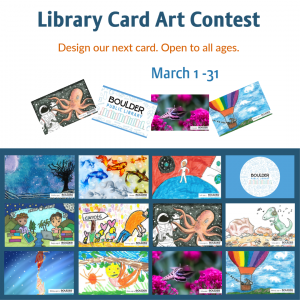 Vote for your two favorite Adult category card designs.
The two designs with the most votes will be added as a library card design beginning in June 2022 with our Summer of Discovery kickoff.
Our next contest will be Spring of 2023. Be sure to subscribe to our newsletter to find out more.