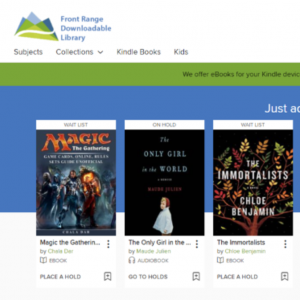 available at your library!

Did you know Boulder Public Library has thousands of e-books available to borrow online? All you need is your library card, and you can create an account on the Front Range Downloadable Library and borrow up to 4 items at a time! You can also:
Place holds
Create wish lists for future reference
Keep track of new arrivals on the

 

Overdrive homepage!
Boulder Public Library e-books can be easily accessed via the "Download and Stream" tab on our website.