Creating a Library District
News & Updates
Members of the Library District Advisory Committee have been chosen. Meetings will begin in October. Learn more about the advisory committee.
Overview
Demand for library services has never been greater. In 2019, the library saw over 1 million visitors between all locations.
The City of Boulder's budget is heavily reliant on sales and use tax, an unreliable funding source, especially during the height of the pandemic. In 2020 sales and use tax decreased from 2019 by more than $6 million or 4.35%. Funding cuts were made to all city departments; however, the library suffered some of the greatest impacts.

66 library employees were laid off
Library is currently operating under a $3.2 million budget gap
Over the last 20 years, the library has seen few budget increases and 90% of the library's programs are funded by the Boulder Library Foundation. Read more about the library's budget.
Creating a library district is considered as an option for stabilizing the library's budget. On May 18, 2021, Boulder City Council voted unanimously in favor of beginning the work of forming a library district.
Library District Advisory Committee
City Council is seeking input from a Library District Advisory Committee with members who reside within the proposed district boundaries. Members of the committee have been chosen and include:
Alicia Seidle
Annette Dula
Cara Schenkel
Chip [no surname]
Deborah Read Fowler
Jane Sykes Wilson
Joanna Rosenblum
Joni Teter
Kevin Miller
Michelle Denae Garcia-Morrissey
Miho Shida
Peter Pollock
Committee members were evaluated and selected based on the criteria of interests, experience, skills, and equity. Those selected are representative of business owners, renters, property owners, various age ranges, race and income.
Meetings will start in October and be held twice a month for three hours online using Zoom. The meetings will include time for public comment and for community input through the webpage comment form to be read aloud or summarized. With the help of a facilitator, the recommendations will be submitted to the City Manager and to City Council in a report in January 2022.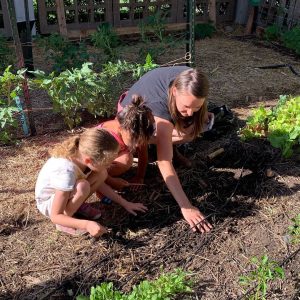 Timeline
Staff will present the Library District Advisory Committee's recommendations to City Council in early 2022.
Community engagement is planned to begin in January 2022.
City Council plans to deliberate on the recommendations of the advisory committee and adopt a resolution to form the library district.
Voters residing within the district boundaries will vote on property tax ballot item to fund the library district in November 2022.
Frequently Asked Questions
How does a library district work?
A library district is a political subdivision of the state, created by one or more governmental entities and funded by dedicated property tax revenues. Voters within the district boundaries must approve any new or increased tax to fund the library district. The library district would be governed by a Board of Trustees appointed by the establishing governmental entities.
What areas would a library district cover?
An Independent library district funded by property tax collected within set district boundaries map of the proposed library district boundaries [large pdf file]