Current Exhibits
Healing Expressions: Bridge House Art Therapy
November 30 – February 4, Arapahoe Ramp
This diverse exhibit showcases artwork created by participants in Bridge House's art therapy programs, one of which meets at the Library. Through art therapy, these artists have found beautiful and meaningful ways to express themselves and their life journeys.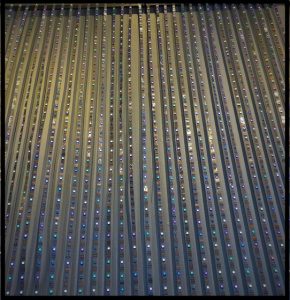 Art of Data
December 7 – February 3, 2019
The City of Boulder has a renewed focus on innovation that is being driven by a citywide effort to enhance data-driven decision-making and innovation. This show will celebrate art created by the community, inspired by the City of Boulder's Open Data Catalog and other public City data. Find out more about the Art of Data exhibit.