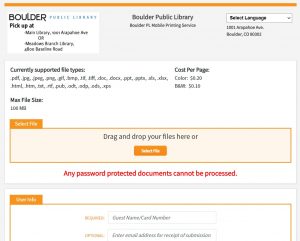 Print to any of our printers via the Internet
Wireless printing is back and better than ever!
Upload your file, and add your library card or email address. Within a few minutes, your print job will be ready to release from our print stations. You'll need the email address or card number you used when submitting it.
You have 24 hours to retrieve a print job, which can be submitted from anywhere.
Questions? Contact [email protected], 303-441-3100.