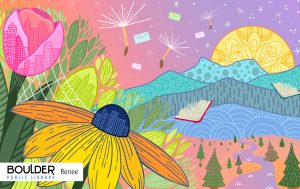 As a security feature, all library accounts require a PIN. You will use your PIN for authentication when accessing your account on our website and for some of our resources, like Libby.
When created, your default PIN is set to the last four digits of the phone number on your library account. If you wish to reset your PIN, you can go to My Account Settings or use Reset My Pin to get a link sent to your email on file.
Let us know if you run into trouble with your PIN and we'll be happy to help. You can call us at 303-441-3100 during open hours or submit a question on our ask a librarian service.
Find more information on the accounts page.