Family Play Festival 2022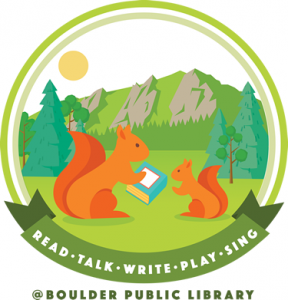 En Español
Friday, April 22, 2022 – 2 to 4 p.m. at Meadows
Saturday, April 23, 2022 – 10 a.m. to noon at Main
Sunday, April 24, 2022 –  1 to 3 p.m. at George Reynolds
Monday,  April 25, 2022 – 10:45 at NoBo
Drop-in and play, sing, read, write and talk at Spanish and English activity stations. Families with children from birth to age five enjoy educational activities and take-home crafts and prizes as well as new ideas for family fun. Each station will include special activities for babies.
View our YouTube playlist for more tips.
Festival Family Play 2022
Viernes, 22 de abril de 2022 – 2 a 4 p.m. en la sucursal Meadows
Sábado, 23 de abril de 2022 – 10 a.m. a 12 p.m. en la sucursal Main
Domingo, 24 de abril de 2022 – 1 a 3 p.m. en la sucursal George Reynolds
Lunes, 25 de abril de 2022 – 10:45 a.m. en la sucursal NoBo
Vengan a jugar, cantar, leer, escribir y hablar en las estaciones de actividades en español e inglés. Las familias con niños de recién nacidos a cinco años edad podrán disfrutar de actividades educativas, manualidades y premios que pueden llevar a casa, así como de nuevas ideas para divertirse en familia. Cada estación incluirá actividades especiales para bebés.
Partners / Organización Asociada