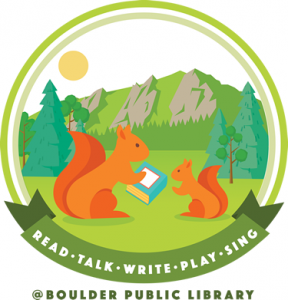 Family Play Festival 2022

Friday, Jan. 28, 2022 – 2 to 4 p.m. at Meadows 
Saturday, Jan. 29, 2022 – 10 a.m. to noon at Main 
Sunday, Jan. 30, 2022 –  1 to 3 p.m. at George Reynolds  
Drop-in and play, sing, read, write and talk at Spanish and English activity stations. Families with children from birth to age five enjoy educational activities and take-home crafts and prizes as well as new ideas for family fun. Each station will include special activities for babies. 
Read/Leer
Talk/Hablar
Write/Escribir

Festival Family Play 2022
Viernes, 28 de enero de 2022 – 2 a 4 p.m. en la sucursal Meadows
Sábado, 29 de enero de 2022 – 10 a.m. a 12 p.m. en la sucursal Main
Domingo, 30 de enero de 2022 – 1 a 3 p.m. en la sucursal George Reynolds
Vengan a jugar, cantar, leer, escribir y hablar en las estaciones de actividades en español e inglés. Las familias con niños de recién nacidos a cinco años edad podrán disfrutar de actividades educativas, manualidades y premios que pueden llevar a casa, así como de nuevas ideas para divertirse en familia. Cada estación incluirá actividades especiales para bebés.