Main Menu
Carnegie Library for Local History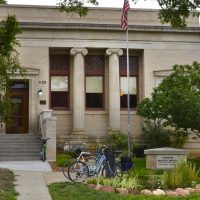 1125 Pine Street
,
Boulder
,
CO
80302
Phone: 303-441-3110
Library Closings
Events Calendar

Discover our local history collection and one of a kind Maria Rogers Oral History Program.
Learn the history of the Carnegie Library.
---
Parking
Starting January 2, 2016, free parking will no longer be available.
On street parking is limited.