Main Menu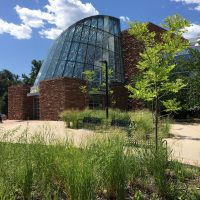 1001 Arapahoe Ave
,
Boulder
,
CO
80302
Phone: 303-441-3100
Library Closings
Events Calendar
Meeting and Study Room Information
Regular Hours
Mon
9 - 7

Tue
9 - 7

Wed
9 - 7

Thu
9 - 7

Fri
10 - 5

Sat
10 - 5

Sun
12-5
Visit our Makerspaces: BLDG 61 and The Digital Foundry.
Check out a Bcycle Book A Bike card to borrow a bike from Bcycle, available at this location only.
---
Parking
Rates for Civic Area and Main Library
Saturdays & Sundays: free parking
Mondays – Fridays: 9 a.m. to 7 p.m.
The first 90 minutes of parking are free. An additional 90 minutes may be purchased for $1.25/hour. Kiosks accept credit cards and coins. You can also use the ParkMobile app on your smartphone. In the app, input your vehicle and payment info, and enter the code for the lot you're parked in. The code for the Arapahoe Lot is 95405 and for the Canyon Lot it is 95406.
Please note: there is a fee per transaction, even for the free 90 minutes each day. If you would prefer to avoid this fee, please use a kiosk.
If you need to park longer than 3 hours, please park in a public parking garage nearby to avoid a ticket.
On Saturday, Sunday and city holidays, parking is free in Main Library's parking lots and city parking garages. The closest parking garages to the Main Library are at 10th and Spruce (St Julian Hotel) as well as 11th and Spruce (Randolph Center). You can use the pedestrian crossing at 10th and Canyon Blvd to access St Julian and the pedestrian crossing at 11th and Canyon Blvd to access the Randolph parking structure.
Questions about parking, please contact Parking Services at (303) 413-7300.