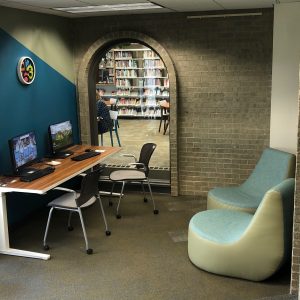 Challenge your teen to find their favorite spot!
Read the future with tarot, play Nintendo Switch, relieve stress with adult coloring sheets, or make new friends by playing board games. Teen Space has it all!
Teens can also visit the Digital Foundry in the Teen Space at Main to use digital media equipment including microphones, green screens, cameras and more.
Teen Spaces are available for grades 6-12 at Main, Reynolds and Meadows.