Carnegie Library for Local History Website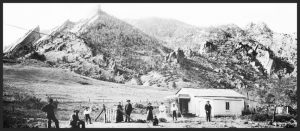 A whole new visual experience of Boulder's past.
The new website features a wide variety of high-quality photos and maps, that you can zoom in on to see stunning details, as well as a collection of oral history interviews on video and streaming audio. Check out staff favorite photos, new acquisitions, and help us identify mystery photos. Online and onsite, the Carnegie branch is here to help you explore Boulder's rich history.